How Growth Storytelling helped others
Paul Bessems, Founder Weconomics Foundation
Really enjoyed Life Beyond the Touch Screen! Lima has written a beautiful meditation on how we can slow down and get more out of every minute, with or without our devices.

Nir Eyal, bestselling author of Hooked and Indistractable
Thank you Erwin for your critical eye and dedication to giving our story a new dimension. It feels like new shoes (and I tell you: they run great!). 10/10 would recommend!

Petra Kevenaar, Managing Partner Marketing, Unlocqed
Erwin is such a great guy to work with and really aligned with our core values. In addition to this, he really helped us with our "Growth compass" harnessing the power of storytelling. He challenged us to get the most out of our Founder and Team story.

Anieke Lamers, Founder at Peekabond
There are people we meet who have but little roles to play in our lives, and then there are some exceptional people we cherish for life! Erwin Lima belongs to the latter! - This book is exceptional! Bless you!

Anthony van Lobbrecht, Founder & CEO SparQle.xyz
In all my years I've never met a person who can see a human being as wholly, fully, for what they are and what they could be, and then translate that into a story that moves people and helps them to grow - as this man.

Varsha Lima, Mental Health Professional
Latest additions
Two New Free Books
Check out these two new books to help you with your continued growth and evolution in these rapidly changing times - either as an individual human being, a team, or as a brand.
Donation-based: donate what you want.
Neo Alpha | Growth Storytelling
Coaching & Consultancy for Brands, Teams, and individual Human Beings
Hi, I'm Erwin Lima, owner of Neo Alpha and co-founder of StoryLab.ai. I'm good at seeing people wholly, and at putting into words what I see in such a way that it moves, inspires and helps people and brands to consciously grow.

Over the past 10+ years as a copywriter, author, Growth Storytelling consultant, and coach I've helped dozens of Brands, Teams, and individual human beings to grow — through the power of their own Story.
How can I help you grow?
Learn more
How Growth Storytelling works for you
1. BOOK A FREE VIRTUAL COFFEE
Allow me to learn about you, and give you valuable, inspiring, and practically useful insights within 30 minutes.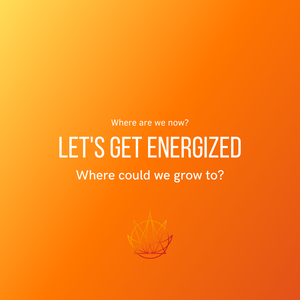 2. SET UP AN INSPIRATION SESSION
I'll show you how you can apply Growth Storytelling practices and tools, toward the goals you have.
3. ALLOW ME TO MAKE YOU AN OFFER
Based on what I've learned about your specific needs I'll make you a tailor-made offer to help you grow.
Thank you Erwin for your critical eye and dedication to giving our story a new dimension. It feels like new shoes (and I tell you: they run great!). 10/10 would recommend!

Petra Kevenaar, Managing Partner Marketing, Unlocqed
NOT SURE WHERE TO START?
Book a free virtual coffee — you've got nothing to lose
Being able to grasp and tell your own Growth Story helps you find meaning, focus, connection, and growth — no matter what you're aiming to accomplish. Let's get to know each other over a free virtual coffee.
There's more to your story. Let's get it out.
Book a free virtual coffee
E-book | Life Beyond the Touch Screen
Before you leave: Don't forget to breathe
An award-winning meditational book designed for one thing: to remind ourself and others around us to make a conscious decision in the way that we allow any technology to change us.
A reminder to breathe, and to choose.
Download now for free